How much real estate does the Catholic Church own? What are its equity holdings? These questions, and more, not answered.
TheStreet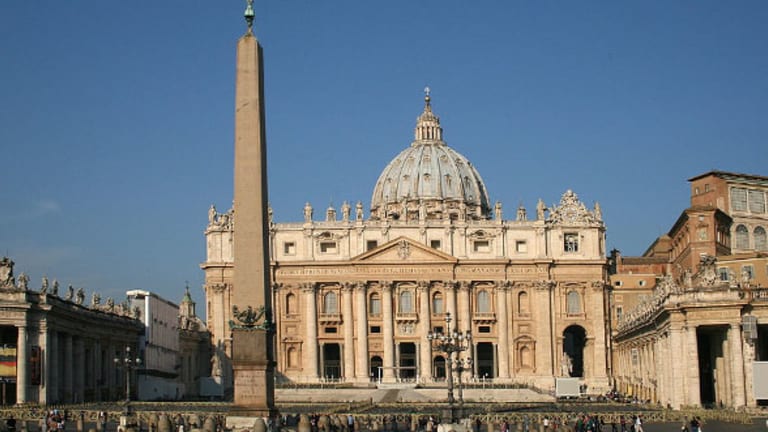 NEW YORK (TheStreet) — Feeling guilty about investing in "sin" stocks, like makers of guns, cigarettes and alcohol products? Don't. Over the course of its history of investing, the Catholic Church has done much worse.
In the 1960s, Italian media uncovered evidence that the Vatican had invested in entities that conflict directly with the church's holy mission, including Istituto Farmacologico Serono, a pharmaceutical company that made birth control pills, and Udine, a military weapons manufacturer. There have also been unconfirmed rumor of church money in firearms manufacturer Beretta and companies with activities in gambling and pornography. It has been linked to dealings with Nazi gold during World War II as well.
Continue reading

"How Rich Is the Catholic Church? It's Impossible to Tell"